MLB Trade Deadline Winners and Losers If not for the Houston Astros swooping in at the buzzer to acquire Zack Greinke from the Arizona Diamondbacks, we experienced a fairly unentertaining MLB trade deadline. Sure, we saw some shrewd moves in addition to two stars in Trevor Bauer and Marcus Stroman get dealt, but that was pretty much the bulk of the action. On top of that, there were some really dumb decisions made by a handful of teams. Here are the four most notable.
4. Padres Senseless Involvement in Trevor Bauer Trade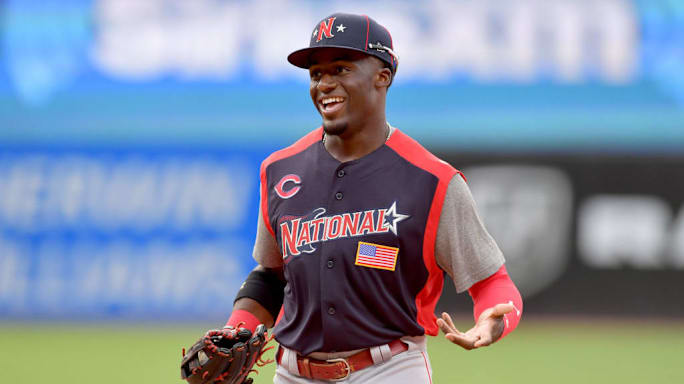 The Padres got the Reds' No. 1 prospect in Taylor Trammell when they hopped in the three-team Trevor Bauer trade with the Indians. While that may sound great, they ended up trading Franmil Reyes (27 home runs this year), top prospect pitcher Logan Allen, AND prospect third baseman Victor Nova. THREE players for one top prospect? Not to mention, Trammell's first year at Double-A has gone terribly, as he's batting just .236/.349/.336 in 94 games.
3. Twins Thinking Sam Dyson is a Viable Bullpen Option
Come on, Minnesota. You're already relinquishing your once comfortable AL Central lead and then watched the Indians fortify their roster with the additions of Franmil Reyes and Yasiel Puig. Sure, Sergio Romo was a nice get, but then you're next and final move is acquiring reliever Sam Dyson? This is a guy who was completely broken two seasons ago and hasn't necessarily been pitching in high-leverage situations as a member of the mediocre Giants. As a supplemental move, this is solid, but as one of your two deadline moves, it's not great.
2. Brewers Giving up a Top Prospect for Drew Pomeranz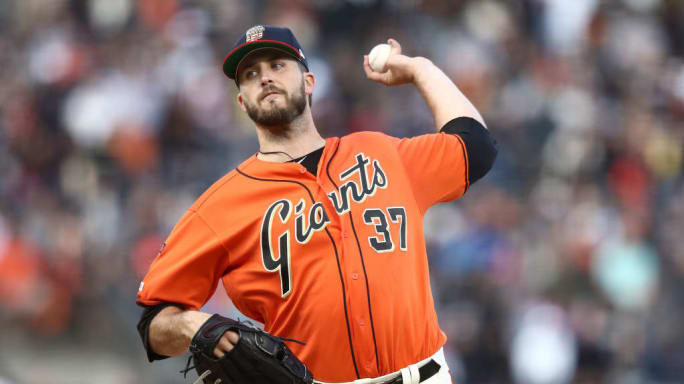 Sound the alarm! Drew Pomeranz moved to the bullpen and threw 4.1 shutout innings right before the deadline! You know what that means? His value suddenly skyrocketed because the MLB loves its recency bias. Pomeranz is 2-9 with a 5.68 ERA and 1.61 WHIP on the season and SOMEHOW commanded prospect Mauricio Dubon (who is hitting .297/.333/.475 at Triple-A) in the trade with the Milwaukee Brewers. Do we have to check on GM David Stearns? We know his pitching staff is banged up, but this is a little nutty.
1. Brian Cashman Literally Not Doing Anything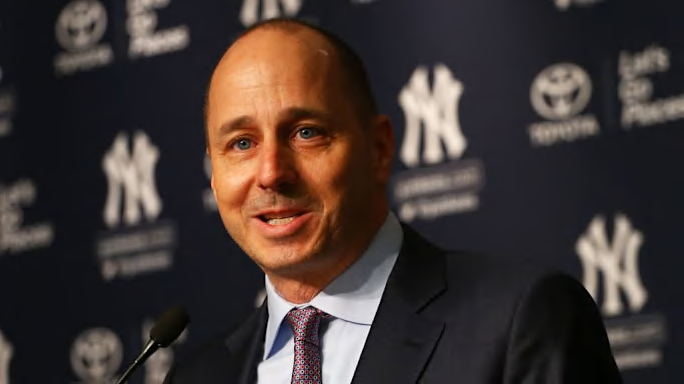 Make no mistake about it: Brian Cashman has done a near-flawless job constructing this behemoth of a Yankees team. However, New York is clearly one piece away from truly ripping their way through the postseason. The average fan knows the Yankees desperately need starting pitching, but Cashman stood pat at the deadline aside from making a move for a minor-league pitcher. Is there this much faith in Luis Severino as he makes his return from injury? Cashman watched nearly every AL contender (aside from the Red Sox) get better at the deadline and he felt comfortable not making the blockbuster deal for a starter the fan base was yearning for. Now they'll have to deal with the Astros and their three-headed monster of Verlander, Cole and Greinke.
Read More