Meghan Markle and Prince Harry are the subjects of intense public scrutiny these days, and their popularity is definitely taking a hit. Between rumors of Markle's diva behavior and criticism of the couple's habit of taking private jets, royal watchers are quickly losing patience with the one-time golden couple.

While they haven't spoken out or made any statements themselves, the odds are good that Prince Harry and Meghan Markle know exactly what is being said about them. Fortunately, their relationship is built on a solid foundation. Read on to learn how these two originally met and how, contrary to popular belief, Prince Harry took his time before proposing to Markle.
How did Meghan Markle meet Prince Harry?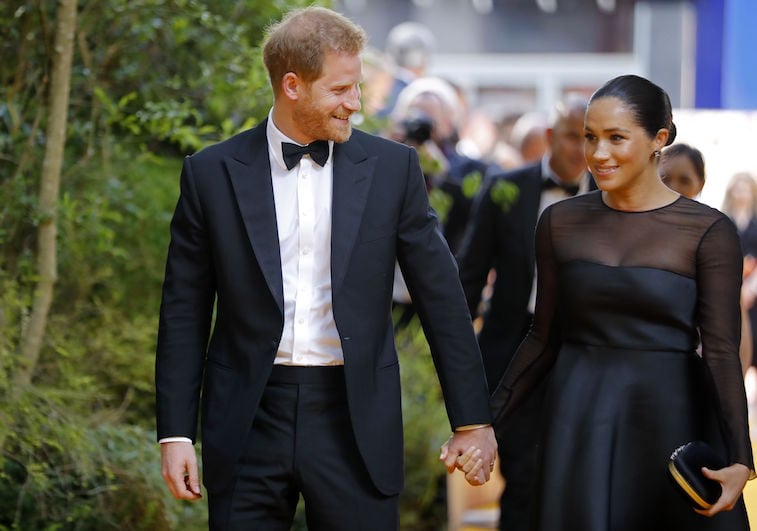 The love story of Prince Harry and Meghan Markle began in the summer of 2016. Markle was an actress, best known for her work on the popular television show, Suits. Prince Harry, the redheaded royal with a penchant for mischief, had dated a string of girlfriends but was beginning to earn the reputation of a confirmed bachelor.

It seems as though the two met on a blind date that was orchestrated by a mutual friend. Neither Markle nor Prince Harry has named the friend that set them up out of respect for their privacy, but fans suspect that it could have been a fashion designer named Mischa Nonoo or a close friend of Prince Harry's, Violet von Westenholz.

Whomever it was that set up the first meeting, it was clear that sparks flew from day one. Prince Harry even revealed in their post-engagement interview that he knew Meghan Markle was the one from the "very first time we met."

Even if Prince Harry was swept off his feet by the sophisticated actress, he took his time and really got to know her before taking the next step in their relationship.
How long did Meghan Markle and Prince Harry date?
Following their initial meeting, it seems as though the two started dating right away. It took around four months for the news of their relationship to leak to the press, and by that time, Markle and Prince Harry had already traveled the world together, establishing a deep connection with each other through a series of private, romantic trips.

Their relationship was confirmed to the media on November 2016 in a statement that also called for the public and press to treat Markle with respect and dignity.

Around the same time, reportedly, Markle started meeting Prince Harry's family, including his father, Prince Charles, and brother Prince William. 

Throughout the remainder of 2016 and all throughout 2017, Prince Harry and Meghan Markle continued their romance in relative secrecy. Neither revealed many details of their affair to the press, but they were seen often together, traveling or enjoying downtime.

Although much of their relationship was conducted long-distance, Meghan Markle later revealed that they never went more than two weeks without seeing each other. 
The couple got engaged after a year of dating
In November 2017, the palace announced that Prince Harry and Meghan Markle had gotten engaged. The historic news marked the beginning of a fresh, modern start for the royal family, and a bold new time in Markle and Prince Harry's lives. They tied the knot in grand style in May 2018 and welcomed their son, Archie Harrison, exactly one year later.

The couple has not always had an easy time of it, and there's no doubt that the press has been on a crusade to portray them both in a negative light in months of late. Still, Markle and Prince Harry are strong enough to make it through the hard times and come out the other end of it better than ever. 


Read More